Waking up to a misty morning; I notice the absence of an adult-sized bunny hopping around my neighbourhood at dawn. Something I've become accustomed to every other Easter for the past few years. Although I've never partaken, I did feel somewhat melancholy at the cancellation of the Annual Easter-Egg Hunt put on by the local community group. The lack of little tinfoil covered eggs glistening among the greens is a depressing reminder of the many events and activities axed because of the Government's lockdown.
This Easter was a dreaded arrival for some because of the fear of boredom. The 2KM lockdown restricts many people to very limited spaces to soak up the sun or achieve adequate exercise. Sky News discusses a little further the problems faced by some during this lockdown in a cleverly titled article "Coronavirus doesn't discriminate between people – but the lockdown does".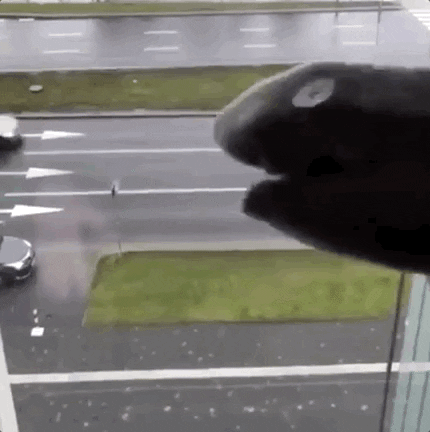 Day 32 since the first restrictive measures came into effect and we don't seem to have gone crazy… yet.
We have gone crazy for a constant stream of online challenges spreading faster than COVID-19. There is a perpetual library of blunders, dances and shoddily constructed life hacks doing the rounds on group chats and news feeds.
From sheer boredom breeds incredible creativity
I kind of feel FOMO from not participating myself, something Jk Rowling has been vocal about;
Implying that people are lazy or unmotivated if they aren't knocking out masterpieces daily isn't inspiration, it's a form of shaming. If endless distraction cured depression, no rich person or workaholic would ever have killed themselves. Sadness and anxiety aren't weaknesses /1 pic.twitter.com/cYQUQElrXL

— J.K. Rowling (@jk_rowling) April 3, 2020
She was referring to the pressures faced by some, which was placed upon them from the rhetoric of life coaches preaching online about building 'your brand' and learning a new skill during the lockdown. Some have gone further to shame those who are unmotivated. JK Rowling highlights the important issue of Mental health in the current situation quoting;
"Sometimes getting through something is more than enough"
Of course, for some, this is a great opportunity to focus on 'that project' lurking on the to-do list. For those trying to 'find yourselves,' take a breath, you may be limited when life is restricted to your living room. If you are looking to be entertained or challenged, you've come to the right place. Here are just a few of the viral challenges doing the rounds.
Also known as the "impossible challenge," this requires nominated victims to put on a T-shirt while doing a handstand. The viral challenge trended on Instagram in early April and saw celebrities including Spiderman heart throbber, Tom Holland and Deadpool actor Ryan Reynolds. The challenge requires a high level of fitness and can easily lead to injury so fair warning!
https://www.instagram.com/p/B-H7RzgDf7l/?utm_source=ig_web_copy_link
Another Instagram challenge that has spread to Facebook and others requires a participant to post a funny or embarrassing photo of themselves with the caption "Until Tomorrow". They are to leave the photo up for 24 hours before they can take it down. The participant is supposed to message those who liked the photo instructing them to post an embarrassing picture of themselves for 24 hours. It is unknown how this trend started too but some believe it originated on TikTok. But Instagram seems to have been the site where it was most successful.
https://www.instagram.com/p/B-4qROTj4OA/?utm_source=ig_web_copy_link
Football fans favourite. This challenge requires you to do kick-ups with a roll of toilet paper. Very popular among well-known football players including Lionel Messi (Barcelona) and Jacynta Gala (West Ham)
https://vm.tiktok.com/W8f9qr/
This challenge requires you to do 10 pushups then nominate friends to do the same. The challenge has evolved to include burpees or jogging. Some people not content with just pushups added extra challenges like pushups with their kid or dog on their back or pushups using chairs.
We've been tagged a few times so we are paying up! #see10do10 #tagyoureit #doit #gsd #k9 #workingdog #partners #wedoeverythingtogether #k9apart pic.twitter.com/UxrxUPkf0E

— K9 Apart (@K9Apart) March 21, 2020
While not a challenge this Tiktok trend is worth a mention as it encapsulates the spirit of these vial challenges.
https://www.tiktok.com/@laura88lee/video/6807515940150955270?u_code=0&preview_pb=0&language=en&_d=dbg0b8jm0i76hg&timestamp=1586702664&utm_campaign=client_share&app=musically&utm_medium=ios&tt_from=copy&utm_source=copy&source=h5_m
We'd love to hear from you. Thanks to other TheCircular.org contributors we have many polls floating around.
[crowdsignal poll=9339934]