St. Patrick's day is just around the corner but the the prospect of the usual crowded celebrations to mark the National holiday are drifting ever further away. It looks like this year we may have to come up with alternative way's to celebrate St. Patricks day in smaller groups. And so, what better way to say "Happy St. Patrick's Day!!!" then a slap up Paddy's day feast for all your friends and family.
We've scoured the web for the best of what Ireland has to offer in terms of traditional Irish recipes, from Irish chefs, that can be easily made up at home. No sloppy seconds here, we're slapping up some first class Irish dish ideas from eight of Ireland's top chefs. A mixture of the sweet and the savoury, these recipes are set to get your tummy rumbling, your tastebud's tingling and your shamrocks shaking…
Richard Corrigan – Irish stew
Just like how your Mammy used to make it. This classic lamb dish flavoured with thyme is bursting with flavour. And the longer you let it cook for, the tastier it get's. So make it the evening of the 16th and leave stewing overnight to get the best out of this homely Irish classic.
2. Catherine Fulvio – Beef and Stout Pie
To Arthur. If you don't drink pints of plain but fancy a touch of the black stuff on the day that's in it , then this is the dish for you this St. Patrick's!  This recipe was winner of NBC Todays Show's cook off. It has all the delicious appeal of a traditional  Beef and Stout pie and then it's topped with potato pastry which gives it the winning crown.
3. Martin Shanahan – Chowder
This creamy tomato based chowder is tastiest when made with the freshest fish from your local monger. It will work as either a starter or a main course on St. Patrick's day, depending on how much lining you need to put in your stomach. Serve it with some Guinness bread and real butter – this dish will have you hook, line and sinker!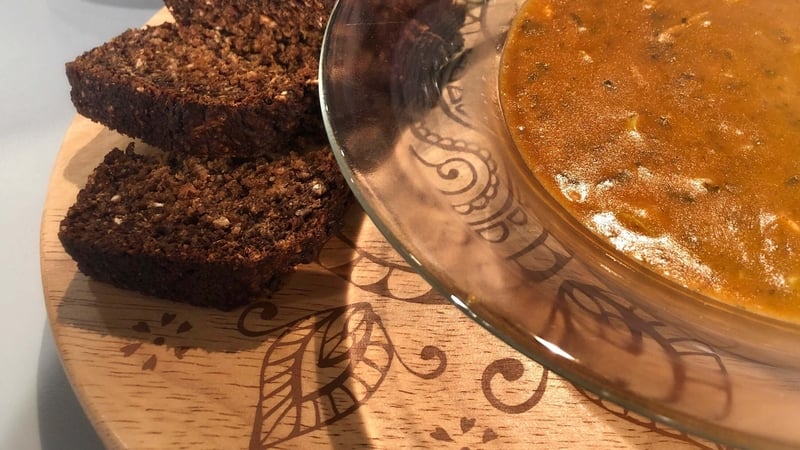 Derry Clarke – Bacon and Cabbage
Though sometimes underrated, it's hard to think of a heartier dish than the traditional bacon and cabbage meal. When it's done right, it warms you through to the soul. This particular recipe by Michelin star restaurant owner, Derry Clarke, has all the ingredients for a perfect low cost Paddy's day celebration for everyone in the family.
Kevin Dundan – Celebration Cake
Remember when you were younger and the only times you were allowed eat sweets during lent were birthday parties and St. Patrick's day. So you would eat so much chocolate and crisps and sweets, you'd literally make yourself sick! Well this chocolatey celebration cake is reminisenct of that kind of indulgence. So the fact that the recipe is simple enough for a child to make is just the icing on the cake!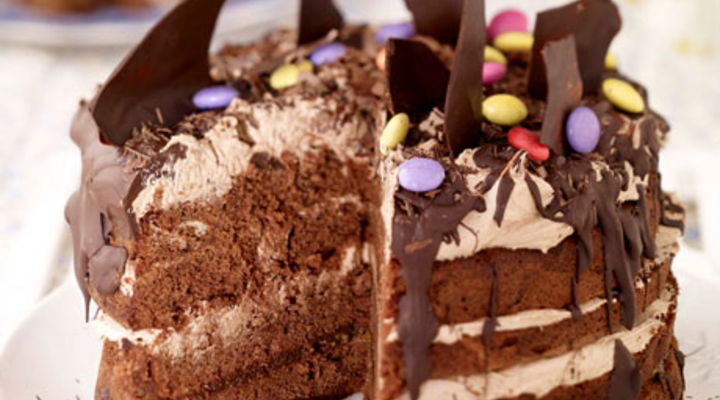 Darina Allen – Gooseberry and Elderflower Compote
Now for the grown ups. This recipe is a mix of traditional and trendy blending the timeless gooseberry with the fashionable elderflower. The compote can be used as a tasty sidekick to another desert or the leftover infused syrup can be churned into ice-cream to make a light sorbet thats bursting with flavour!
Donal Skehan – Irish Coffee Chocolate Mousse
He might be living out in the US now, but his Irish roots are at the heart of his recipes – and this Irish coffee inspired mousse is a fine example of that. This dish can be made in advance to help you out with your hosting. It also makes for a good excuse to open up that good bottle of whiskey you've been saving for a special occasion. And then once it's open…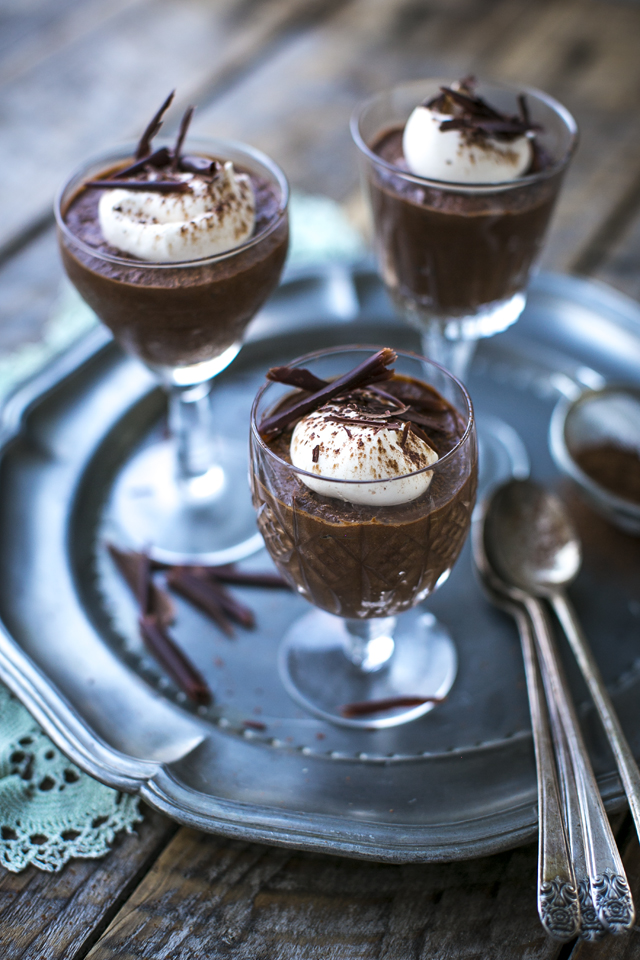 Clodagh McKenna – Guinness Cake
Clodagh serves up this Guinness cake at her restaurant all year round. With it's rich dark base topped with fluffy white vanilla icing on top, it looks like a cake shaped pint of Guinness. Even if you don't like Guinness you will still enjoy a pint size portion of this. This recipe is a no-brainer for the perfect desert at any Paddy's day celebration!
All the mouth-wateringly delicious photos in this article were taken from the source of the recipes which have been hyperlinked for your information and satisfaction! Go get cooking!!!