Does it feel like the week is going by in slow-motion, where every day is a new Monday? Or are the days flying by in a cluster of similar routines and worries, where one week ends before you even realised it had started? It can be easy to feel both overwhelmed or underwhelmed in life sometimes, maybe even a little bit of both, and especially during College, but here's the thing: fear not – laugh instead.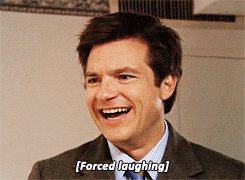 There are many benefits of laughing, a particularly good one is that laughter releases endorphins which basically makes you happy. Another thing to remember during exam season, or when you're pulling out your hair over the three articles you still need to write, is that laughing also reduces stress. Yes, you still need to write those articles, but everybody needs a break at one point (break > break down).
Below are a list of places in Dublin that will most likely provide you a laugh, giggle, snicker or at least smile, without worrying about what day of the week it is, we got you covered:
Monday: Cherry Comedy at Whelan's
https://www.instagram.com/p/Boy2QoGnxeI/?utm_source=ig_web_button_share_sheet
In the heart of Dublin, and in the hearts of many Dubliners, you'll find Whelan's. A good venue for live music but also comedy. Cherry Comedy is live every Monday at 8:00 PM in the upstairs section, with both emerging and well-known talent on stage. The prices are student-friendly at €5, so cheers to that.
Tuesday (& Thursday): Battle of the Axe at Ha'Penny Bridge Inn
https://www.instagram.com/p/Bl_mOO8HbJV/?utm_source=ig_web_button_share_sheet
Enjoy some stand-up comedy on Tuesday's, in the cozy upstairs section of the Ha'Penny Bridge Inn (yes, right next to the Ha'Penny Bridge). The room fills a smaller crowd, you're closer to the stage and the bar is within an arms length. They also do open-mic most weeks, so go be the star you know you are.
Wednesday: The Comedy Cellar at The International Bar
https://www.instagram.com/p/BjadtCLgrvy/?utm_source=ig_web_button_share_sheet
Being Irelands longest running comedy club, with great comedians under its belt, this one is a got-to-go-to. The International Bar does comedy every night of the week, but The Comedy Cellar on Wednesdays are well known as the starting point for many now well-known Irish comedians, some even come back for a visit so you could get lucky.
Thursday, Friday and Saturday: The Laughter Lounge
https://www.instagram.com/p/Bom9eXfnbaL/?utm_source=ig_web_button_share_sheet
Dedicating three whole days to comedy, Laughter Lounge knows what they're doing. Having hosted big names in comedy like Tommy Tiernan and Jimmy Carr the venue has quickly become Irelands most popular place for good punch-lines. They have a new line-up every week, so be sure to check out who's on in the near future.
Sunday: The Comedy Crunch at The Stag's Head
https://www.instagram.com/p/Bnzc6WbnsHa/?utm_source=ig_web_button_share_sheet
Last but not least, we have The Comedy Crunch on Sunday's (the official resting day, so put down the pen and paper). The laughter will be served at The Stag's Head on Dame Street, and you can expect nothing but fun (Bill Burr is one reference). Besides offering the best in stand up they provide free ice-cream during the break! Need we say more?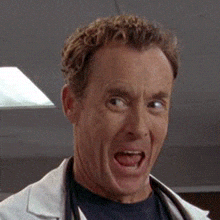 So…what are you doing tonight?