In 2017, the days of everyone either being a "gym rat" or a "jogger" are in the rear view mirror. Dublin has a plethora of weird and wonderful fitness classes to suit even the most eclectic of tastes, so now there's no excuse for skipping a workout. Here is a definitive guide to the best alternative fitness classes this city has to offer.
1. Trampoline Fitness
It's a fitness class on a trampoline, what's not to love?  Jumpzone's Rebounding Revolution classes  provide a serious cardio workout, with the trampoline taking 80% of the stress off your weight-bearing joints. This is definitely the class for you if you're recovering from any injuries. The fact that each class will only leave you ten euro out of pocket isn't to be sneered at either.
2. Aerial Hoop
This is an intense workout that will strengthen your core and tone your body while you glide through the air like a member of Cirque du Soleil (or come in like a wrecking ball á la Miley Cyrus).
Tribe Fitness Dance Studio is offering a fantastic deal of 75 euro for a 6 week term in their  Aerial Hoop class for beginners.  In the words of R. Kelly "I believe I can fly".
Tribe Fitness Dance Studio(Facebook)
3. Pole Fitness
If you're in any way like me, chances are your pole work starts and finishes with holding on for dear life on the bus ride home.
Have you ever wished you had the pole dancing moves of Beyoncé and her crew in the Partition music video? Well look no further. The Irish Pole Dance Academy offers an intense workout that's as effective as it is sexy.
4. Rock climbing
The great thing about rock climbing is it's such good craic you don't even notice that you're doing a serious full body work out( until the next day….by God you'll remember it then).
Work on your upper body strength while getting a serious adrenaline rush at Ireland's largest indoor climbing centre, Awesome Walls in Finglas.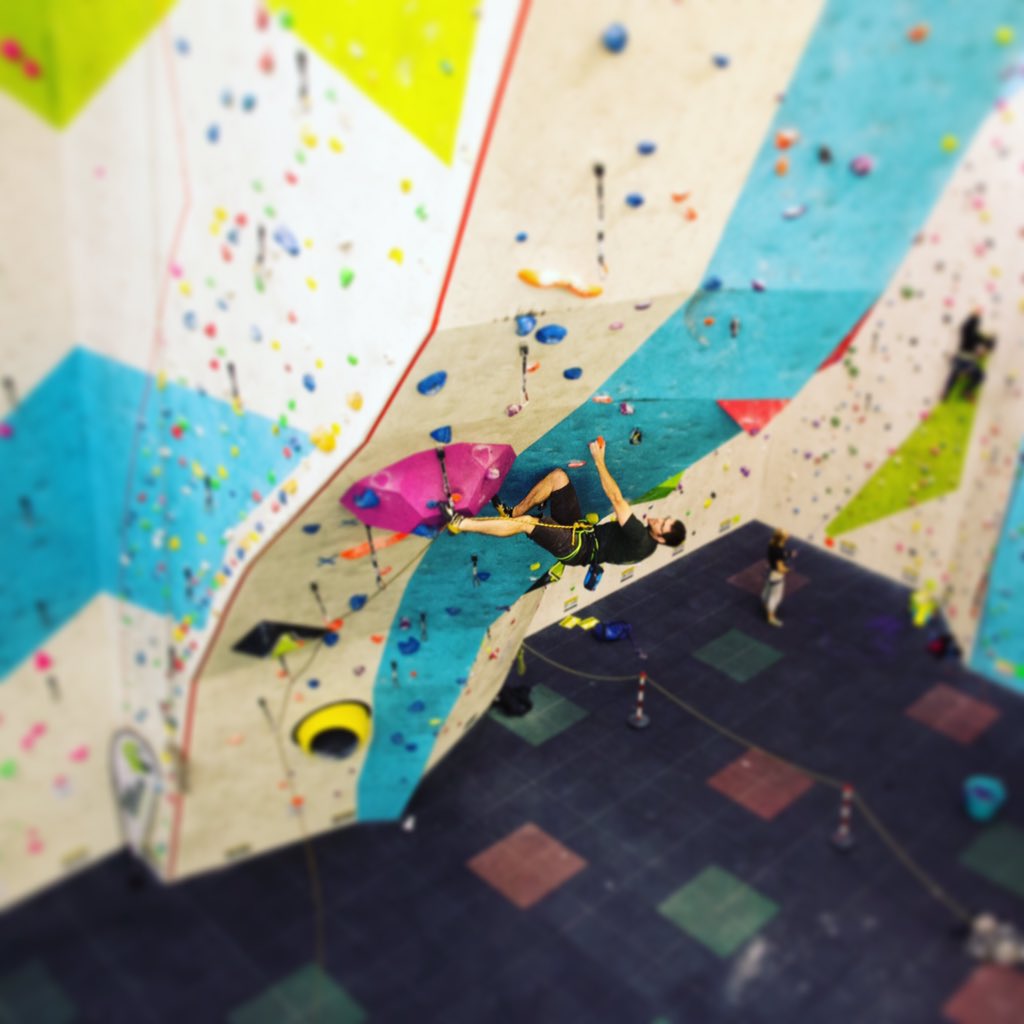 photocredit: Awesome Walls (Twitter)
5. Ballet Barre
After injuring her back, Lotte Berk, a German dancer living in London, came up with the idea to combine her dance conditioning routine with her rehabilitative therapy, then opened her first studio to share her innovative workout with the masses( fair plié to her!) Class-goers can expect to do barre based exercises working on their core and their glutes, so those of us that are rhythmically challenged need not fear, there won't be a pirouette in sight.
Rebel Barre in Ranelagh offer many different packages for those of you that want to sculpt a ballerina's body while improving your over-all flexibility.